The Best Painters in Trinidad, Colorado
Trinidad, CO — the home of Purgatoire Riverwalk, along with thriving businesses, friendly suburban neighborhoods, apartment complexes. Whether you've just purchased your dream house or maintained your home or business for years, you want the best look provided by the highest quality team of painters. Our local painters understand the community's needs, making it easier for you to spend more time with your family at Fishers Peak State Park and spend less time worrying about getting around to that paint project.
For both homeowners and businesses in Trinidad, a captivating appearance is essential for success. Whether you're selling your home or personalizing a new build, our professional painters provide high-quality work.
Commercial Painting
Excellent Painters has a team of commercial painters and drywall installers in Trinidad, CO that are able to help your business in endless ways! If you just leased or purchased a storefront near Main St. and you are looking to update the interior to appeal to new customers, our team of local painters can paint, sand, and varnish cabinets, paint over dark colors and breathe new life into your spaces. They can also install new drywall including mudding, texture, priming and painting. Has your small business or commercial building suffered from water or weather damage after plumbing issues or a bad storm? Our professional commercial painters and drywall installers in Trinidad, CO will have your project finished quickly and with efficiency so you can open your business in no time.
Specialty Coatings
Excellent Painters has a team for every painting job in Trinidad, CO, including specialty coatings that are unique to a variety of industries. Does your business need a specific paint that contains antifungal properties, specialty paint to mask strong odors, or possibly a ceramic coating that can withstand constant heating and cooling? Excellent Painters can provide that! Places like restaurant kitchens and health care facilities oftentimes need a non-slip surface to protect employees or patients from slipping and falling. A high-gloss finish is essential for doors and high-traffic areas and an epoxy floor is the best option for automobile and vehicle showrooms. The list for different needs required by businesses goes on and on. That's why our team of professional painters in Trinidad, CO understand the importance of using a high-quality paint with the appropriate finish that can withstand constant scrubbing with cleaning solutions to maintain a hygienic environment.
Get a FREE quote
---
excellentpainters-1080-1080
Excellent Painters you trusted local painting contractor
---
Services We Offer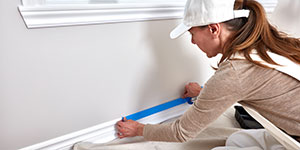 Your home's interior is your personal space, and Excellent Painters respects that. We are experts at painting interior spaces with the colors you love. When your home needs a refresh, we're here to help. We'll be in and out of each room quickly, leaving each one ready for you and your family to enjoy. Read more.
Best in Class Support, Timesaving Tools

Excellent Painters in Trinidad, CO offers expertise in residential and commercial interior and exterior projects. Whether it's kitchen or bathroom cabinet upgrades, popcorn ceiling removal, or epoxy garage floor remodeling, our local Trinidad, CO team has you covered with skill and proficiency. Need color advice? Our Trinidad painters provide expert color consultations for a stress-free experience. We also offer a user-friendly online estimating tool for added convenience for those unable to meet with our on-site estimators.
Satisfaction Guaranteed, Environmentally Friendly
At Excellent Painters, we prioritize your satisfaction, using top-quality paint for long-lasting results. We also care about our environment — some ways in which we do our part are by using low or zero-VOC paint whenever appropriate to help maintain air quality, using acrylic based paint to avoid any water pollution, and properly disposing of any excess paints and materials. We're proud to offer up-front and competitive prices while also minimizing any negative environmental impacts to preserve the beauty all of Colorado has to offer.
Get your FREE quote
We offer Residential & Commercial Painting services

{video_content}