When you need to fix your place up to put it on the market some repairs may be needed. If you have drywall that has dent, dings or holes in it, we can help you with repairs. It's fairly common to fix these kinds of things just before painting anyway, so we know exactly how to handle it. Our team will leave your wall looking like new or maybe even better.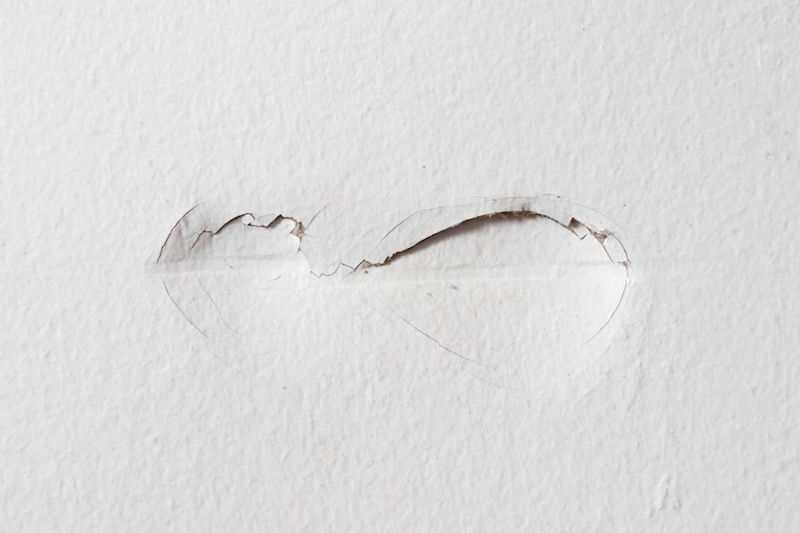 When Do You Need Drywall Repair?
Over time walls can take a lot of abuse. Drywall is far and away the most common material used for putting up interior walls. Oftentimes there are minor dents, dings, scrapes, and gouges that happen to walls. On occasion there are holes that get knocked into walls. If any of these have happened to your walls, it's time to fix them. Since the repaired walls will need painting, too, this is a good time to repaint all your walls. Indeed, drywall repair commonly happens when someone wants to paint their walls. Drywall repair is one of the first steps that should always happen when you hire someone to paint your walls. However, if you have a lot of damage, you may just want the repair done and the wall painted to look just the same as it did before the drywall got damaged.
If you're tired of looking at a broken wall, it's time to get it fixed.
or Call 719-286-3131
Find Your Local Painter

To better serve you, please let us know the location in which you need service.
Services We Offer

If you are interested in obtaining any of these services from Excellent painters
please use the button below to schedule an appointment with one of our estimators.
---
How We Repair Your Drywall
When you contact Excellent Painters for drywall repair we will send out an estimator to take some measurements and talk to you about your repair needs. He will determine the extent of the damage and what it will take to remedy the situation. Our estimator will provide you with a no obligation free estimate right then and there. After you've had a chance to review the estimate and agree to the terms, a Project Manager will contact you to schedule a time when we can get the work done.
On the scheduled date our crew will arrive at your location and begin work. Commonly this will start with some demolition. They will cut away some of the old drywall in a nice rectangular shape, making sure to remove any weakened or partially damaged material. Next they will place new drywall in place of the missing parts and secure it to the frame of the room. Then they will smooth out all the edges where it connects to the surrounding drywall, which should result in a nice smooth surface.
Primer, texture, and painting will be needed to finish the project. By the time it's all completed, you will not be able to tell that there was ever any damage.