Excellent Painters provides the best commercial painting services in the region at competitive rates. We use an innovative approach and give you all the freedom to choose the ideal combination of colors to adorn your office walls. Whether you need a new look for the exterior of your business or fresh colors for your store, office, warehouse, clinic, laboratory, grow facility, clean room, or any other kind of place of business, we are here to help. Our experts will guide you through the process of selecting colors and finishes and determining the best paints to use in your facilities. We can paint your logo on the side of your store as big as a mural. We can re-paint your restaurant's dining room to emphasize the latest trends in locavore dining.
Find Your Local Painter

To better serve you, please let us know the location in which you need service.
Services We Offer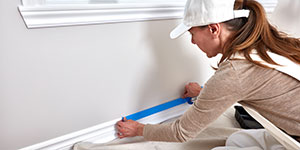 The inside of your business is very important space and Excellent Painters respects that. We understand that your cusotmers and employees must ahve a positive experience. Every business needs a refresh once in a while and we are here to help with that. We'll be in and out of each room as quickly as we can, leaving each one ready for business as usual.... Read more.
If you are interested in obtaining any of these services from Excellent painters
please use the button below to schedule an appointment with one of our estimators.
---
How It Works
We will send an estimator to your location to take measurements and talk to you about what your needs are. He/she will then do the math and provide you with an estimate. We encourage you to take your time looking over the estimate to make sure everything is correct and there are no surprises. If you have questions, please feel free to contact our estimator and ask them. We want you to be completely comfortable that we have provided you with an accurate estimate of the work needed to be performed and what the costs will be before you accept it and hire us to do the work. Once the estimate has been accepted a project manager will contact you to arrange the best day and time for the work to get started. Our team of painters will arrive at that time and do the painting. When they are done we will ask you to take a look and agree that the results are as expected. We will make sure you are completely satisfied with the results.
It doesn't matter if you run a small store or a huge factory, sooner or later you're going to need to paint your building on the outside and the inside. Outside you may be seeing the effects of weathering or graffiti artists. For interiors your business may require specialty coatings to accommodate your manufacturing process. Excellent painters can handle that and make it look like new. Interior painting for your office or commercial kitchen can transform an otherwise boring space into a real eye-catcher. That's the kind of improvement your clients and customers, as well as your employees, will appreciate.
Specialty Coatings
We can coat the walls or surfaces of your manufacturing or production facility with specialty coatings that are unique only to certain industries. We understand that in kitchens, laboratories, exam rooms and many other industries there are surfaces that need to be wiped down, cleaned, or sterilized repeatedly throughout the workday, and regular paint just won't hold up to that. We know that some surfaces such as concrete may need an epoxy coating or a non-slip surface. You may need a coating that contains a fungicide in moist environments or a ceramic coating that can withstand repeated heating and cooling. Whatever your needs are, we can find the right paint, stain, or coating for your business.