The Best Painters in The Woodlands, Texas
Residents of The Woodlands take pride in the scenic environment and natural elegance of Woodlands Parkway. Your home in The Woodlands is your little piece of heaven and should be handled with precision and care. Excellent Painters has a team of painters and drywall installers in The Woodlands with the right experience to take care of your home. The Woodlands is surrounded by beautiful 28,000 tree-lined acres with hiking trails at Spring Creek Nature Trail, luxury shopping at The Woodlands Mall, and fishing at Lake Woodlands. If you're in need of commercial or residential painters in The Woodlands, Texas, you'll want to make sure the best crew is hired for a quality job. For the best quality work with the right efficiency and years of experience, you'll need Excellent Painters.
Commercial Painting
Did your commercial building experience water or weather damage after a storm or plumbing issues? Our commercial painters and drywall installers in The Woodlands are able to install new drywall including mudding, texture, priming and painting. If you just purchased a restaurant and need to update the interior to appeal to new customers, our team of local painters in The Woodlands can paint over dark colors, sand and varnish existing cabinets, and repair or install new drywall. Excellent Painters' commercial painters will have your project finished quickly and efficiently so you can open your business within your time frame.
Specialty Coatings
Excellent Painters has a team of local painters in The Woodlands that can handle specialty coatings that are unique and exclusive to specific industries. It is important to use quality paint capable of withstanding cleaning solutions or cover unpleasant odors, and low quality paint does not perform the same over time. You may need specialty paint that contains a fungicide or temperature controlled paint that holds up against repeated heating and cooling. Your restaurant kitchen needs a non-slip surface to protect employees and customers from slipping and falling or an epoxy coating to keep the floor from rough damage. Your special requirements are covered by Excellent Painters and our team of local painters in The Woodlands.
Schedule Appointment
---
Services We Offer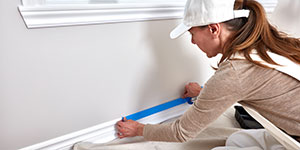 The inside of your home in The Woodlands or its surrounding areas is your personal private space and Excellent Painters respects that. We are experts at painting interior spaces with the colors you love. Every home needs a refresh once in a while and we are here to help with that. We'll be in and out of each room quickly, leaving each one ready for you and your family to enjoy.... Read more.
BEST IN CLASS SUPPORT

Our crew of painters in The Woodlands can guide you through the process of selecting the right colors and finishes that work best with your paint project with a color consultation. The Woodlands team of painters will get the job done efficiently and without harming the environment, plants, or wildlife. Our staff is available to answer all of your questions and concerns to make sure you get the best cutomer service in The Woodlands.
Excellent Painters has a top-notch team in The Woodlands that can deliver the highest quality work. Our teams of painters in The Woodlands will handle prep-work, like sanding, scraping, and drywall repairs needed to be done before we begin with a layer of primer or paint.
Satisfaction Guaranteed!
Excellent Painters is proud to provide the best quality customer experience possible. Our team of painters and drywallers in The Woodlands offer competative and up-front prices while also minimizing any negative environmental impacts to preserve the beauty The Woodlands area is known for. Excellent Painters team of painters in The Woodlands use low or zero VOC paint where appropriate in efforts to maintain air quality. Any excess paint and materials are disposed of while keeping the integrity of our environment. Our project managers are friendly with years of experience, and there is always an open the line of communication from first contact through to the final walkthrough to make sure you are satisfied. Your ultimate satisfaction is our goal.
Schedule Appointment
We offer Residential & Commercial Painting services

What Our Customers Are Saying
Excellent crew, very professional. They finished the work on time and tidy. Definitely recommend.
Marcel's crew did an excellent job on both the interior and exterior of my home. They were quick, efficient and very professional. They even went above and beyond by touching up areas that a previous painter had rushed through and properly taped off everything and didn't leave any drip spots. I would recommend them to everyone. Thanks Excellent Painters!
Marcel did a great Job! highly impress with the work, it was done in a timely manner, they went above and beyond our expectations. I'd hire them again!
We had a great experience with this company, the were very professional and employees were on time everyday and ready to work. We set expectations every morning and the crew exceeded the expeditions everyday. We did a visual inspections at the end of each day. I will use them on other projects. if your looking for a great company to get some paint work completed I recommend using this company. You wont be disappointed!
Amazing job! Excellent Painters has the best guys you can hire, they are honest and delivered extremely good quality work.
I needed my 18ft great room walls painted. Marcel was very professional and ensured a
quality job was done. He even went above and beyond by helping us install a chandelier in
the same room.
Cristina Ewert
10-19-2022
The painting crew showed up on time and got to work quickly and professionally. Upfront
and honest about what to expect and didn't leave without checking everything was up to
my standards.
They were quick and everything was put in back together in a few days.
FANTASTIC! The price was more than fair. They were quick, courteous, and accurate! The
painting was EXCELLENT! We have hired them again already! Highly recommend!
Tabitha Bateman
10-06-2022