The Best Painters in Sugar Land, Texas
The largest city in Fort Bend County is Sugar Land, TX. Located less than 20 miles from Houston, Sugar Land is one of the fastest growing suburban cities and the home of Imperial Sugar headquarters. The majority of the population of Sugar Land own their homes and have moved within the last 15 years. If you own a business by Sugar Land Town Square or just purchased your first home near Oyster Creek Park, Excellent Painters has a team of local painters in Sugar Land, TX ready to make your dream painting project come true.
Excellent Painters has a crew of local painters and drywall installers in Sugar Land, TX and we guarantee outstanding customer service, upmost expertise, and a deep understanding of quality work. If you don't have the time to schedule an on-site appointment with our estimators, our online estimating system is a breeze to use and, in a few clicks, we will provide honest and upfront pricing. Has your business experienced weather damage? Has your home suffered from water damage? Our local drywall team in Sugar Land, TX is able to install new drywall including mudding, texture, priming and painting.
Commercial Painting
Excellent Painters has a team of professional commercial painters in Sugar Land, TX with many years of experience in commercial exterior and interior painting. Often times, businesses experience years of wear and tear or severe weather damage and suffer from cracks, peeling, or chipped paint in the exterior walls. Maybe you just leased a new building near First Colony Mall and want to attract new customers as they drive by Highway 59 with an advertisement of your logo painted on the outside wall. Our team of commercial painters in Sugar Land, TX can update the look of your commercial building promptly and professionally.
Specialty Coatings
Excellent Painters has a team for every painting job in Sugar Land, TX, including specialty coatings that are requirements for specific industries. You may need specific paint that contains antifungal properties, specialty paint to mask strong odors, or possibly a ceramic coating that can withstand constant heating and cooling. A high-gloss finish is essential for doors and high-traffic areas and epoxy floors are great in automobile showrooms. Restaurant kitchens and health care facilities often times need a non-slip surface to protect employees or patients from falling and hurting themselves. Our team of professional painters in Sugar Land, TX understand the importance of using a high-quality paint with the appropriate finish that can withstand constant scrubbing with cleaning solutions to maintain a clean environment. Your specialty coatings and project requirements are covered Excellent Painters and our team of local painters in Sugar Land, TX.
Schedule Appointment
---
Services We Offer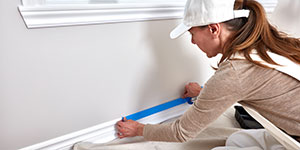 The inside of your home in Sugar Land, TX or its surrounding areas is your personal private space and Excellent Painters respects that. We are experts at painting interior spaces with the colors you love. Every home needs a refresh once in a while and we are here to help with that. We'll be in and out of each room quickly, leaving each one ready for you and your family to enjoy.... Read more.
BEST IN CLASS SUPPORT

Whether you're looking to upgrade your bathroom or kitchen cabinets, restain your weathered-looking deck, or update your garage with epoxy floors, Excellent Painters uses the best quality paint to guarantee a renewed look for years to come. If you need help with choosing the most modern colors and recommendations on the best finishes, our team of painters in Sugar Land, TX will provide professional color consultations. From interior drywall installation, interior and exterior painting on wood panels or exposed brick, commercial interior painting to match franchise requirements and exterior power washing before priming. Excellent Painters has a team of local painters and drywall installers in Sugar Land, TX with experience exterior and interior residential and commercial properties.
Satisfaction Guaranteed!
Our team of local painters and drywall installers in Sugar Land, TX have experience in all types of painting. From residential interior drywall installation and interior and exterior painting and as well as commercial interior and exterior painting. Excellent Painters' team of painters in Sugar Land, TX promise a, easy process from getting your estimate to our final inspection. Our team of painters in Sugar Land, TX use low or zero VOC paint whenever appropriate to help maintain air quality, acrylic based paint to avoid any water pollution, and any excess paints and materials are properly disposed of while honoring of our environment. Our professional painters in Sugar Land, TX offer up-front and competitive prices while also minimizing any negative environmental impacts to preserve the beauty all of Texas has to offer.
Schedule Appointment
We offer Residential & Commercial Painting services

What Our Customers Are Saying
Excellent crew, very professional. They finished the work on time and tidy. Definitely recommend.
Marcel's crew did an excellent job on both the interior and exterior of my home. They were quick, efficient and very professional. They even went above and beyond by touching up areas that a previous painter had rushed through and properly taped off everything and didn't leave any drip spots. I would recommend them to everyone. Thanks Excellent Painters!
Marcel did a great Job! highly impress with the work, it was done in a timely manner, they went above and beyond our expectations. I'd hire them again!
We had a great experience with this company, the were very professional and employees were on time everyday and ready to work. We set expectations every morning and the crew exceeded the expeditions everyday. We did a visual inspections at the end of each day. I will use them on other projects. if your looking for a great company to get some paint work completed I recommend using this company. You wont be disappointed!
Amazing job! Excellent Painters has the best guys you can hire, they are honest and delivered extremely good quality work.
I needed my 18ft great room walls painted. Marcel was very professional and ensured a
quality job was done. He even went above and beyond by helping us install a chandelier in
the same room.
Cristina Ewert
10-19-2022
The painting crew showed up on time and got to work quickly and professionally. Upfront
and honest about what to expect and didn't leave without checking everything was up to
my standards.
They were quick and everything was put in back together in a few days.
FANTASTIC! The price was more than fair. They were quick, courteous, and accurate! The
painting was EXCELLENT! We have hired them again already! Highly recommend!
Tabitha Bateman
10-06-2022