The Best Painters in Spring, Texas
Are you looking for the best commercial or residential painters in Spring, Texas? Look no further than Excellent Painters! Spring, Texas is known for excellent schools, beautiful parks, and the quaint and historic area of Old Town Spring filled with buildings over one hundred years old where you can purchase antiques, collectibles, and unique gifts. If you are a resident in Spring, Texas, you want to make sure your home is as attractive as the atmosphere between Main Street and Gentry Street. Excellent Painters team of local painters in Spring, TX can turn an outdated exterior to a modern and appealing home or business.
Residents of Spring, TX spend a lot of time outdoors, like spending quality family time at Carter Park or taking a relaxing day off at the Cypresswood Golf Club for some tee time. There are more than 100 restaurants and stores in Spring, Texas that attract many people from Houston, Conroe, and Tomball. Your business needs to attract these crowds with a fresh coat of paint in modern colors. Our team of local painters in Spring, TX will take care of your painting needs. There are new construction homes quickly emerging near Spring Trails Preserve and rental homes are popping up all along Highway 45 that need interior painting for personalization. Make your house the best looking on the block or update the inside of your home with the most modern color trends with Excellent Painters. Our local painters in Spring, TX can handle your interior and exterior painting needs.
Commercial Painting
Our commercial painters in Spring, TX have years of experience that can handle a variety of commercial painting. You want some creative advertising like a cool mural that will make passerby's want to pull over to take a selfie and post your business on social media or you want to advertise you business logo in the inside of your building. Maybe you just purchased an old Italian restaurant space and need to update the look for Tacos and Tortas to match your restaurant's atmosphere to bring in new clients. If your business is located in Old Town Spring and the building has suffered from peeling paint, broken boards, or faded stained deck from years of weather damage, our commercial painters in Spring, TX can update the look of the inside and outside of your buisness quickly.
Specialty Coatings
Excellent Painters has a team for every painting job in Spring, TX, including specialty coatings that are unique and specific to certain regulations and requirements. Our teams of painters in Spring, TX recognize the importance of using quality paint that can withstand constant wipe-downs for cleanliness and sanitation purposes or cover up any strong odors, and low quality paint won't meet those needs. Restaurant kitchens and healthcare businesses may need a non-slip surface to protect employees and clients from slipping and falling or an epoxy coating to keep the floor from roughed up damage. Your business may need specialty paint that contains fire resistance or possibly a temperature-resistance coating that can withstand repeated heating and cooling. Your special requirements are handled by our teams of local painters in Spring, TX and Excellent Painters.
Schedule Appointment
---
excellentpainters-1080-1080
Excellent Painters you trusted local painting contractor
---
Services We Offer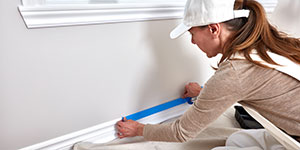 The inside of your home in Spring or its surrounding areas is your personal private space and Excellent Painters respects that. We are experts at painting interior spaces with the colors you love. Every home needs a refresh once in a while and we are here to help with that. We'll be in and out of each room quickly, leaving each one ready for you and your family to enjoy.... Read more.
BEST IN CLASS SUPPORT

Excellent Painters' team of painters in Spring, TX are local and understand the region from Highway 45 to Spring Creek and everywhere in between. With a color consultation, our teams can guide you through the process of selecting the right colors and finishes that work best with your project. Our staff is willing to answer all of your questions and concerns to guarantee you get the best cutomer service in Spring, Texas.
We have the best painters the Spring area can deliver and our team of local painters in Spring, TX are top-notch. Our teams of painters in Spring, Texas handle the all of the appropriate prep-work, from sanding, scraping, and drywall repairs that need to be done before a layer of primer or paint is applied.
Satisfaction Guaranteed!
Excellent Painters takes pride in offering the best quality customer experience possible. Our Spring, TX painters offer honest and competitive prices while also minimizing any negative environmental impacts to preserve the beauty and historic value of Spring, TX. Excellent Painters team of painters in Spring, Texas use low or zero VOC paint when appropriate to help maintain air quality and the right kind of paint to avoid water pollution. Any excess paints and materials are disposed of while keeping the integrity of the environment. Our experienced project managers are friendly and knowledgeable, they keep open the lines of communication from start to finish, from the estimate through to the final walkthrough to make sure you are satisfied. Your ultimate satisfaction is the mission for Excellent Painters.
Schedule Appointment
We offer Residential & Commercial Painting services

{video_content}