The Best Painters in Memorial, Texas
Memorial, TX is located west of Downtown Houston and a part of Memorial Villages, including Spring Valley Village, Piney Point Village, Bunker Hill Village, Hedwig Village, Hilshire Village, and Hunters Creek Village. Filled with luxurious greenery and upscale midcentury homes, Memorial's population enjoys runs along Terry Hershey Park and birdwatching near Edith L. Moore Nature Sanctuary. If your business is located on Memorial Drive or you recently purchased a home close to Lakeside Country Club, Excellent Painters has a team of local painters in Memorial, TX to take care of your interior and exterior painting needs. Or, if you're looking to have your home painted in any of the Memorial Villages, Excellent Painters team of local painters in Memorial, TX have experience in residential and commercial interior and exterior painting. Our team of local painters in Memorial, TX make sure the proper prep work is done to make your home or business look like new. From caulking cracks, covering existing furniture, masking or taping edges, our painters guarantee quality performance for your paint project.
Commercial Painting
Our commercial painters located in Memorial, TX carry years of experience in different types of commercial painting. If you're looking to have a faux concrete finish on the interior of your new restaurant or attract customers from all over Houston with a modern mural or personalized logo on the inside of your commercial building. Maybe you're on the journey to renovate a restaurant space and need to change the previous look to match your new restaurant's atmosphere. Or, if you've owned your commercial building for many years and the building has suffered from cracks in the stucco or the exterior paint is peeling of weather damage, our commercial painters in Memorial, TX can fix the look of your buisness in no time.
Specialty Coatings
Excellent Painters has a team for every painting project in Memorial, TX, including specialty coatings unique to specific industries. Our professional team of painters in Memorial, TX recognize the importance of using quality paint that can withstand scrubbing with cleaning solutions in medical facilities or nursing homes, the need to mask strong odors from previously damaged walls, or a high-gloss finish to protect walls in high traffic areas, and low quality paint won't hold up to that. Restaurant kitchens need a non-slip surface to protect employees and customers from slipping and falling and an epoxy coating will protect the floor from rough damage. You might need specialty paint that contains a ceramic coating that can withstand repeated heating and cooling. Your requirements for your specialty paint project are covered by our team of local painters in Memorial, TX and Excellent Painters.
Schedule Appointment
---
Services We Offer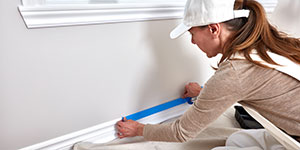 The inside of your home in Memorial, TX or its surrounding areas is your personal private space and Excellent Painters respects that. We are experts at painting interior spaces with the colors you love. Every home needs a refresh once in a while and we are here to help with that. We'll be in and out of each room quickly, leaving each one ready for you and your family to enjoy.... Read more.
BEST IN CLASS SUPPORT

Our local painters and drywall installers in Memorial, TX guarantee exceptional customer service, the highest expertise, and an understanding of the importance of quality work. If your schedule is too busy for an on-site appointment with our estimators, our online estimating system is a convenient and easy to use, in a few clicks, you will have honest and upfront pricing. Do you own a business that has experienced exterior weather damage? Has the interior walls of your home suffered from water damage? Our local team of drywall installers in Memorial, TX are able to install new drywall including mudding, texture, priming and painting.
Satisfaction Guaranteed!
Excellent Painters takes pride in providing the best quality customer experience possible. Our team of local painters and drywall installers in Memorial, TX are experienced in all types of painting. From residential interior drywall installation and interior and exterior painting to commercial interior painting and exterior power washing. Our team will power wash before prepping and priming to certify quality work for years to come. If you need assistance on choosing the trendiest colors or if you're confused about the difference between eggshell or high-gloss finish, Excellent Painters offers color consultations and free estimates. Excellent Painters' team of painters in Memorial, TX promise an easy procedure from getting your online estimate to our final walkthrough.
Schedule Appointment
We offer Residential & Commercial Painting services

What Our Customers Are Saying
Excellent crew, very professional. They finished the work on time and tidy. Definitely recommend.
Marcel's crew did an excellent job on both the interior and exterior of my home. They were quick, efficient and very professional. They even went above and beyond by touching up areas that a previous painter had rushed through and properly taped off everything and didn't leave any drip spots. I would recommend them to everyone. Thanks Excellent Painters!
Marcel did a great Job! highly impress with the work, it was done in a timely manner, they went above and beyond our expectations. I'd hire them again!
We had a great experience with this company, the were very professional and employees were on time everyday and ready to work. We set expectations every morning and the crew exceeded the expeditions everyday. We did a visual inspections at the end of each day. I will use them on other projects. if your looking for a great company to get some paint work completed I recommend using this company. You wont be disappointed!
Amazing job! Excellent Painters has the best guys you can hire, they are honest and delivered extremely good quality work.
I needed my 18ft great room walls painted. Marcel was very professional and ensured a
quality job was done. He even went above and beyond by helping us install a chandelier in
the same room.
Cristina Ewert
10-19-2022
The painting crew showed up on time and got to work quickly and professionally. Upfront
and honest about what to expect and didn't leave without checking everything was up to
my standards.
They were quick and everything was put in back together in a few days.
FANTASTIC! The price was more than fair. They were quick, courteous, and accurate! The
painting was EXCELLENT! We have hired them again already! Highly recommend!
Tabitha Bateman
10-06-2022