Best Local Elizabeth Painters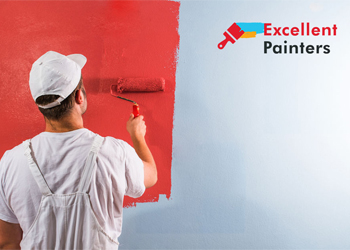 The Best Painters in Elizabeth, CO
If you need house painters in Elizabeth, Colorado, you'll want to make sure they're the best. All you need is Excellent Painters. That's us and we have a convenient office right here in town. Whether you live in a tiny condo in Franktown or a sprawling luxury home out in Kiowa, our experts can paint your house to make it look brand new. You need a great looking house for those times when you aren't cycling around the parks or planning a trip to the mountains. If your company works in an older building, make the place look sharp with a stylish new coat of paint from our professional painters. That's right we do commercial painting as well as residential house painting in Elizabeth, CO
If you live in Elizabeth you know it's not all about Castle Rock. This is a small, tight-knit, community surrounded by forests with access to many options for outdoorsmen or sports enthusiasts such as fishing, hiking, and cycling. There's also plenty of shopping available with a quick drive to the outlet mall at Castle Rock and, if you drive a little further, to Denver. Most of the homes in the area look pretty nice. How does your home look by comparison? Maybe it just needs a quick coat of new paint.
Commercial Painting
Our Elizabeth commercial painters can handle almost any kind of commercial painting. Maybe you're opening a new business and need your logo painted onto an exterior wall. Maybe you've taken over a commercial space that used to be something very different than your current business and you need to make it appealing to your customers. Maybe you've been in the same building for decades and the paint has become faded, peeling, or shabby. Our Elizabeth commercial painters can fix your place up and have it looking great in no time.Schedule Appointment
BEST IN CLASS SUPPORT

Excellent Painters' Elizabeth painters understand the region from Elbert to Ponderosa Park and everywhere in between, so they can guide you through the process of selecting the best colors and finishes. We know what looks great in suburban Denver. Our team of Elizabeth house painters will get the job done efficiently and without making you feel uncomfortable. Our courteous staff will answer all your queries and get your project rolling in no time. If you'd rather get high on nature than deal with permits and HOA restrictions, we got your back.
If your building needs extra preparation work before the paint goes on we will handle that, too. Sanding, scraping, and minor repairs sometimes need to be done before we can lay down a layer of primer or paint. We know exactly how to handle all that, too.
Satisfaction Guaranteed!
We endeavor to provide the best quality customer experience possible. Our Elizabeth painters offer competitive prices while also minimizing any negative environmental impacts due to the work you hire us to perform. We always try to do the job right the first time so that we don't waste time or paint. We use low or zero VOC paint whenever appropriate to help maintain air quality. Any excess paints and materials are disposed of in the most environmentally correct fashion available. Our project managers will keep open the lines of communication before, during, and after the actual painting and will make sure you are satisfied with the job after it is completed and the paint has dried. Your satisfaction is our ultimate goal.
Schedule Appointment
We offer Residential & Commercial Painting services