Best Local Crosby Painters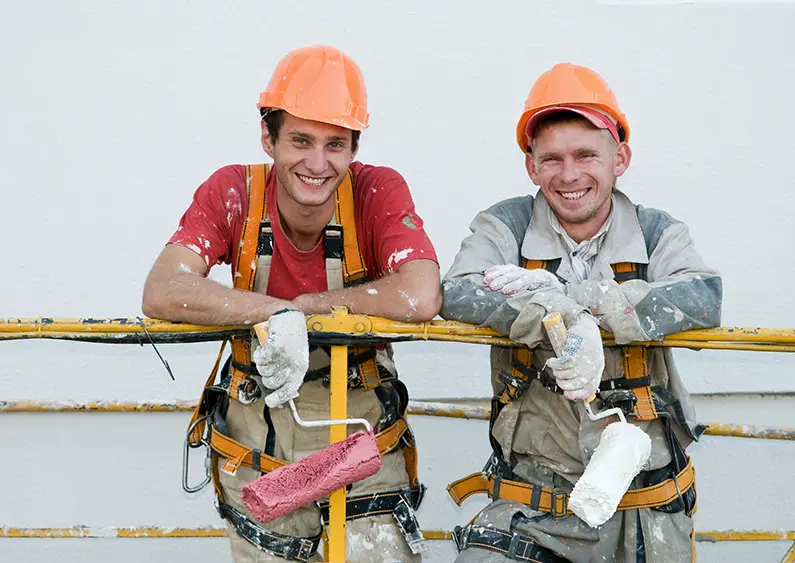 The Best Painters in Crosby, Texas
Near where the San Jacinto River meets Lake Houston is the neighborhood of Crosby, TX. The community of Crosby is the type of place where residents are friendly and support local businesses. Many residents of Crosby own their homes and want to spend more time enjoying the outdoors and less time worrying about finishing paint projects. Excellent Painters can help you with just that. You will have more quality time to spend with friends and family eating seafood at the Crawfish Shack while Excellent Painters team of local painters in Crosby, TX take care of your paint project. Are you looking to remodel the floors of your garage with a high-quality epoxy or remove that dated popcorn ceiling? Our professional painters can take care of that for you. If you own a business in Crosby Square, you'll want the interior or exterior of your commercial building to stand out amongst the crowd.
If your time is limited and you'd rather spend more time taking care of business or enjoying Lake Houston, Excellent Painters offers an online estimating system that is easy for those unable to meet with our on-site estimators. Our local team of painters in Crosby, TX will take care of your project with professionalism and efficiency. If your business or home has experienced weather damage or water damage from broken pipes, our local painters and drywall installers in Crosby that are able to install new drywall including mudding, texture, priming and painting.
Commercial Painting
Excellent Painters has a team of professional commercial painters in Crosby, TX with many years of experience in commercial exterior and interior painting. You can attract new customers by making the interior of your business the best place for families after a long day at the swimming pool and Excellent Painters can help. Commercial buildings often times experience years of wear and tear or severe weather damage and suffer from peeling and chipped paint or cracks in the exterior walls. Maybe you just leased a new building near South Main Street and want to attract new customers as they drive by with an advertisement of your logo painted on the exterior wall. Our team of commercial painters in Crosby, TX can fix the look of your commercial building promptly and efficiently.
Specialty Coatings
Excellent Painters has a team for every painting job in Crosby, TX, including specialty coatings that are specific for certain industries. Our team of professional painters in Crosby, TX understand the importance of using a high-quality paint with the appropriate finish that can withstand constant scrubbing with cleaning solutions to maintain a clean environment. Restaurant kitchens and health care facilities often times need a non-slip surface to protect employees or patients from slipping and falling. A high-gloss finish is essential for doors and high-traffic areas. You may need specific paint that contains antifungal properties, specialty paint to mask strong odors, or possibly a ceramic coating that can withstand constant heating and cooling. Your specialty coatings and project requirements are covered Excellent Painters and our team of local painters in Crosby, TX.
Schedule Appointment
---
Services We Offer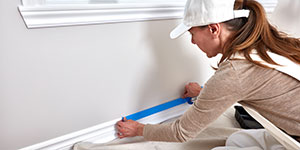 The inside of your home in Crosby or its surrounding areas is your personal private space and Excellent Painters respects that. We are experts at painting interior spaces with the colors you love. Every home needs a refresh once in a while and we are here to help with that. We'll be in and out of each room quickly, leaving each one ready for you and your family to enjoy.... Read more.
BEST IN CLASS SUPPORT

Excellent Painters has a team of local painters and drywall installers in Crosby, TX with experience exterior and interior residential and commercial properties. If you're looking to upgrade your bathroom or kitchen cabinets, Excellent Painters uses the best quality paint to guarantee a renewed look for years to come. From interior drywall installation, interior and exterior painting on wood panels or exposed brick, commercial interior painting to match franchise requirements and exterior power washing before priming. Assistance on choosing the most modern colors and recommendations on the best finishes are available with color consultations. Excellent Painters' team of painters in Crosby, TX offer an easy process you're your initial online estimate to our final inspection.
Satisfaction Guaranteed!
Our project managers are friendly with years of experience. An open line of communication is kept from start to finish. Your satisfaction is our ultimate goal. From first contact through to the final walkthrough, our project managers ensure the highest quality control to make sure you are satisfied. Our team of painters in Crosby, TX use low or zero VOC paint whenever appropriate to help maintain air quality, acrylic based paint to avoid any water pollution, and any excess paints and materials are properly disposed of while keeping the integrity of our environment. Our professional painters in Crosby offer up-front and competitive prices while also minimizing any negative environmental impacts to preserve the beauty all of Texas has to offer. Excellent Painters takes pride in providing the best quality customer experience possible.
Schedule Appointment
We offer Residential & Commercial Painting services

{video_content}