Best Local HIghlands Ranch Painters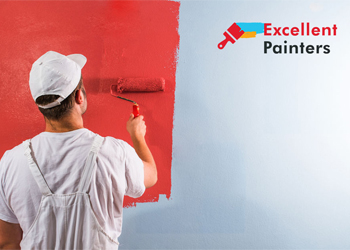 The Best Painters in Highlands Ranch, Colorado
If you need a house painter in Highlands Ranch, CO, you'll want to make sure they make it look great against the backdrop of the Colorado Rocky Mountains. All you need is Excellent Painters. That's us and we have a convenient office right here in town. Whether you live in a tiny condo near C-470 or a big home off Wildcat Reserve Parkway, our painters can make your home or office look like it's new again. You need a great-looking home for those times when you aren't hiking or snowboarding and we got the goods. If your startup company took over a shabby old building on Santa Fe Drive, or your business needs a bright new attention-grabbing exterior, we can make the place look cool with a stylish new coat of paint from our seasoned professional painting contractors. That's right we do commercial painting as well as residential house painting in Highlands Ranch, CO.
The variety of things to do outdoors is what makes Colorado so special. With over 300 days of sunshine every year, you can do all sorts of recreational activities either in town or a short drive to the mountains, including hiking, mountain biking, skiing, snowboarding, camping, white-water rafting, or just sightseeing in the Rocky Mountains. These are a few of the reasons we love colorful Colorado and why we love to paint buildings here. We hire only the best Highlands Ranch painters available.
Commercial Painters
Our Highlands Ranch commercial painters can handle almost any kind of commercial painting. Maybe you're opening a new business and need your logo painted onto an exterior wall. Maybe you've taken over a commercial space that used to be something very different than your current business and you need to make it appealing to your customers. Maybe you've been in the same building for decades and the paint has become faded, peeling, or shabby. Our Highlands Ranch commercial painters can fix your place up and have it looking great in no time.Schedule Appointment
BEST IN HIGHLANDS RANCH SUPPORT
Excellent Painters' house painters in Highlands Ranch, CO understand the region from highway 85 to interstate 25 and everywhere in between, so they can guide you through the process of selecting colors and finishes. We know what looks great in Colorado. Our team of painters will get the job done efficiently. Our staff will answer all your questions and get your project rolling in no time. If you'd rather go hiking or root for the Broncos than deal with permits and HOA restrictions, we got your back. We are experienced, professional Highlands Ranch painting contractors.
Satisfaction Guaranteed!
We endeavor to provide the best quality customer experience possible. Our Highlands Ranch painters offer competitive prices while also minimizing any negative environmental impacts due to the work you hire us to perform. We always try to do the job right the first time so that we don't waste your time or ours. We use low or zero VOC paint whenever appropriate to help maintain air quality. Any excess paints and materials are disposed of in the most environmentally correct fashion available. We understand how important the environment is to people who live in Colorado. Our courteous Front Range project managers will keep open the lines of communication before, during, and after the actual painting and will make sure you are satisfied with the job after it is completed and the paint has dried. Your satisfaction is our ultimate goal.
Schedule Appointment
We offer Residential & Commercial Painting services

{video_content}